Personal Injury Attorney – Representing Clients in McAllen, TX For Over a Decade
McAllen Personal Injury Lawyer – Seeking Justice on Behalf of the Injured
Our award-winning personal injury attorneys have been committed to serving injured individuals in the Rio Grande Valley for over a decade.
We won't settle for less than you deserve—when you work with a top attorney from our law firm, you should expect to receive the compensation you deserve.
Our lawyers have a reputation of being honest and aggressive, which has helped us become one of the top law firms in the area.
New clients can schedule free case reviews with an attorney from our office.
An accident or mishap can transform your life in a matter of mere seconds, leaving you with profound injuries, permanent scarring and physical differences that you must accommodate for the rest of your life. While most think of a crash involving a car, truck or motorcycle when they hear the term "accident," the reality is that an accident can involve a vast range of different events, from a slip and fall, to a workplace injury involving equipment or machinery, or even birth injuries that and medical mistakes that result from a mishap or a momentary lapse in judgment.
Whatever the case, you have a right to seek compensation for your losses and that's precisely where the personal injury attorneys of Brasure Law Firm, PLLC can help. Our goal is to help you recover the money you deserve for your medical expenses, hospital bills, your pain and suffering or even lost wages from not being able to work now and in the future.
Regarded as one of the top personal injury law firms in Texas, our practice was established over ten years ago by Attorney Christopher R. Brasure. The attorneys of Brasure Law Firm, PLLC handle personal injury law cases throughout McAllen, Texas. Our law firm has offices in Grapevine and in Edinburg, Texas.
If you or a loved one have endured injuries, contact Brasure Law Firm, PLLC to review your case in a free and confidential evaluation. Contact us by calling (956) 686-7074.
Frequent Questions When Filing a Personal Injury Lawsuit in McAllen, TX
By filing a lawsuit, personal injury victims have an opportunity to recover compensation for tens or even hundreds of thousands of dollars in losses, from medical bills, pain, and suffering, lost wages,  and beyond.
The lawyers of Brasure Law Firm, PLLC have compiled an overview of some of the most frequent questions that we encounter on this topic.
Common Questions When Hiring a PI Lawyer – Who Can File a Personal Injury Lawsuit?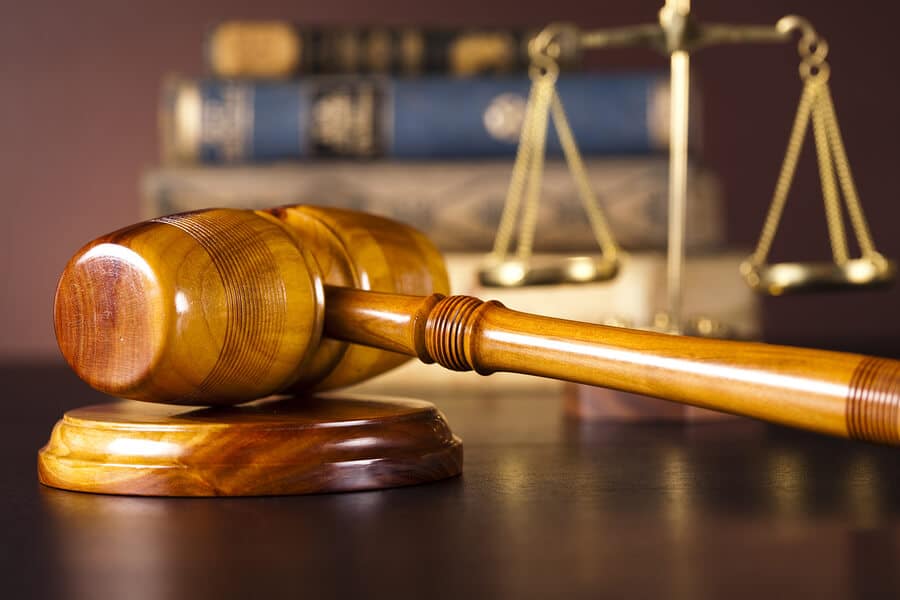 A personal injury lawsuit may be filed in many different situations and scenarios. In short, any case that involves another party's negligence or actions may involve sufficient grounds to file a personal injury claim. In cases involving another person's actions or negligence resulting in injuries that cause death, you may have grounds for a wrongful death lawsuit.
Many different events and accidents can result in this type of civil legal claim, including:
car accidents;
truck accidents;
motorcycle accidents;
hypoxia and near-drowning;
medical malpractice cases;
birth injuries;
construction site accidents;
industrial accidents and other workplace mishaps; and
slip and fall accidents.
Any incident or accident that causes injuries may qualify you to file a legal claim in an attempt to seek compensation.
Lawsuit FAQs – What Type of Compensation Can I Get via a Personal Injury Settlement or Jury Award?
A personal injury or PI lawsuit can serve as a mechanism for recovering compensation for a range of different losses, such as:
Lost wages in the past and future;
Hospital bills;
Medical expenses;
Pain and suffering;
Loss of enjoyment in life;
Adaptive equipment;
Physical therapy expenses; and
Any other losses that you can trace directly to your accident or injury.
Texas Personal Injury Lawsuit FAQs – Can I Seek Punitive Damages?
Texas has some very precise laws concerning punitive damages. Each state has slightly different laws governing personal injury cases and the types of damages that can be sought.
Compensatory damages are awarded to compensate a party for an actual loss such as medical expenses or lost wages, whereas punitive damages – also called exemplary damages – are awarded to penalize or punish the party who was responsible for causing the illness or injury and related damages.
In Texas, punitive damages are limited to cases involving very specific circumstances such as:
Malice;
Fraud; and
Gross negligence.
Your attorney must present "clear and convincing evidence" that one or more of these elements apply to your unique case. Additionally, Texas courts have found that corporations can only be held liable for punitive damages in cases whereby the corporation allegedly committed negligence or otherwise gave rise to a viable claim to punitive damages.
Lawsuit FAQs – How Long Does a Personal Injury Lawsuit Take to Resolve?
The timeframe for your PI claim will depend uponseveral factors and circumstances. The complexity of your case has a major impact on the timeframe, particularly if your law firm must undertake an independent investigation. It can take time to consult experts and gather information and evidence.
Other variables include the other side's availability, the court's scheduling and availability and whether the other side is aggressively contesting your claim. Many cases are resolved before going to trial. In fact, an experienced lawyer can sometimes help to resolve a personal injury case without the need to file a lawsuit.
I am very grateful for the positive experience I've had with Chris. He was patient, understanding and professional as I shared the details of my accident with him. He said he couldn't guarantee the outcome, but assured me that he'd do his very best to fight for my case. I sincerely appreciate Mr. Brasure and his assistants who worked hard on my behalf! I highly recommend Chris and the firm he represents. – Kiran Verma
PI Lawsuit FAQs – Time Limit to File a Personal Injury Lawsuit?
In the State of Texas, you typically have two years from the date of injury to take action and file a personal injury claim with the courts. There are some rare instances where the courts may choose to hear a case where the two-year statute of limitations has run out, but these cases typically involve extraordinary circumstances. For these reasons, you must contact us as soon as possible to increase your chances of seeing a positive resolution to your particular case.
Trust Your Personal Injury Case to Brasure Law Firm, PLLC
McAllen, Texas personal injury attorneys with Brasure Law Firm, PLLC, are eager to help you receive the settlement or jury award that you deserve. With help from our lawyers, you can increase your chances of getting the medical care you deserve, while recouping lost wages and getting compensation for pain and suffering.
The attorneys of Brasure Law Firm, PLLC, handle all forms of personal injury law, including brain injury lawsuits, hypoxia and near-drowning cases, birth injuries and medical malpractice, and wrongful death cases, which may be filed in instances where a personal injury case turns fatal. Read the Google Plus reviews for Brasure Law Firm, PLLC to learn more about working with our attorneys.
Erasure Law Firm, PLLC is located off of the intersection of E Violet Ave & N McColl Rd in McAllen near Cinemark Hollywood USA and First United Methodist Church.
Founded over ten years ago by Attorney Christopher R. Brasure, our McAllen, TX personal injury lawyers are read to provide you with a free and confidential evaluation of your case. Just call (956) 686-7074.