Brasure Law Firm – Fighting Tirelessly for Car Accident Injury Victims in McAllen, TX
McAllen Car Accident Lawyers – Standing Up to Car Insurance Companies in the Rio Grande Valley
Attorney Chris R. Brasure offers over 10 years of experience and will keep your best interests in mind when representing you.
Compensation is never guaranteed—it's imperative that you work with an award-winning law firm to recover damages.
Let our honest and aggressive lawyers handle your case so you can focus solely on your recovery.
Our car accident attorneys conduct free case reviews for new clients so you can learn more about your legal options.
Schedule a consultation with a lawyer from one of the top law firms in McAllen today.
Texas actually leads the nation in car accident deaths and thousands more are injured annually. Statistics from the Texas Department of Transportation indicate that over 3,500 Texan motorists died in motor vehicle crashes in just 2015 alone, reflecting in a death rate of 1.43 deaths per 100,000 miles traveled. In terms of injuries, 246,335 people were injured in car crashes in the State of Texas in 2015. That works out to one person injured every 2 minutes and 8 seconds. Ultimately, these crashes accounted for an economic loss totaling $37,800,000,000 in 2015.
The financial impact for car accident victims is quite significant. In mere seconds, your life can be transformed in some very dramatic ways, leaving you with physical injuries, including long-term or permanent disabilities, scarring, and disfigurement or even struggling with serious neck, back, and brain injuries. This can result in pain and suffering, sky-high medical bills, lost wages, and other significant losses. But this is where the personal injury lawyers of Brasure Law Firm, PLLC can assist.
Widely regarded as one of the most well-respected Texas personal injury law firms, our McAllen, TX legal practice was established more than 10 years ago by Attorney Christopher R. Brasure. Our law firm has offices across Texas.
If you or a loved one have been injured in an auto accident, lawyers with Brasure Law Firm, PLLC are here to help. Contact us to arrange a confidential free evaluation. Call (956) 686-7074.
Common Questions When Filing a Car Accident Lawsuit in McAllen, TX
Personal injury lawyers with The Brasure Law Firm, PLLC routinely receive questions from clients who are uncertain as to whether they have a viable legal claim. Some of the most common questions and concerns that we address are as follows.
Hiring an Attorney – How Can a Lawyer Help After a Car Crash?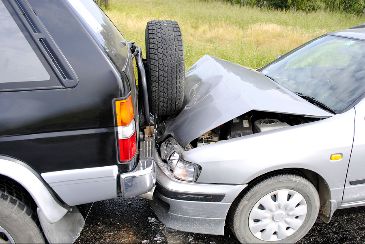 A car accident lawyer can serve as an important ally following an auto accident, helping you deal with the insurance company in an attempt to recover compensation for the damages that occurred in the crash.
Texas is a "fault" state (as opposed to a "no-fault" insurance state) and as such, a driver (or their insurer) is required to pay for any accidents that they cause. Uninsured/underinsured motorist coverage is not mandatory, but many drivers have this type of insurance to offer coverage if they are in a crash with a driver who doesn't have insurance or doesn't have sufficient coverage to cover the repairs.
The laws concerning auto insurance, Texas accidents, and personal injury cases are complex, but your attorney can help you maximize your chances of finding a prompt resolution.
FAQs When Hiring a Lawyer – How Much Will I Get for a Car Accident Lawsuit Settlement?
Some lawsuits are resolved in the form of a settlement, which may be negotiated between the two sides. But the amount will vary depending upon a number of different factors, namely, what losses you suffered as a direct result of the accident. Losses can include:
damage to your vehicle and/or property;
medical and hospital bills;
lost wages (past and future);
disfigurement and scarring;
adaptive equipment and physical therapy costs;
handicap accessible home or vehicle modifications;
pain and suffering;
and any other losses that are a direct result of the collision.
In personal injury lawsuits involving car accidents typically involve insurance companies, since most Texas drivers have auto insurance, although there are cases where an individual could be held personally responsible for damages.
If it's not possible to negotiate a fair settlement, auto accident lawyers can take your case to trial. This does tend to be more time-consuming and it's more costly to the other side, which is why many defendants will opt to resolve the case with a settlement. If you go to trial, the money you receive is typically called an award (or jury award), which refers to the compensation that the court orders the other side to pay.
Great professional that has always helped me with legal advice. He is there for you from your consultation to then end. Outstanding service and great results. We were victorious in our case and his performance was exceptional!!! Infinity stars for his firm. I would recommend him to everyone i know. Thank you Chris for all your help! – Juan Garza
Lawsuit FAQs – How Long Will it Take to Resolve a Car Accident Lawsuit?
Auto accident attorneys routinely receive questions concerning the timeframe of a personal injury lawsuit following a car crash and unfortunately, there's no simple answer because every case is unique so we encourage you to speak with one of our lawyers to get a more accurate feel for what's likely or possible in your case. Some car accident lawsuits are resolved in a matter of weeks, while others may take months or even a year or longer to resolve.
Generally speaking, variables include whether or not you can settle the case out of court or must forego a settlement and go to trial. In some cases, it may not be possible to arrive at an out-of-court settlement, so a PI lawsuit will progress to trial. Preparing for trial and going through all the pre-trial proceedings can take a number of months.
There are many variables impacting the rate at which your case is resolved, including whether it's even necessary to file a lawsuit (some cases are resolved without filing a legal claim) and the overall complexity of your case. If you must go to trial for a complex accident lawsuit, then it's not uncommon to perform an independent investigation, create a 3D digital rendering of the accident and seek the expert testimony of medical professionals, accident recreation specialists, and other experts and professionals.
PI Lawsuit FAQs – How Long Will I Have to File a Car Accident Lawsuit in Texas?
Lawyers typically advise clients of the two-year statute of limitations, which applies to all personal injury claims in Texas, including auto accident lawsuits. In this type of case, the victim will typically have a period of two years to come forward and initiate proceedings. If the claim is not filed within this two-year period, it's likely that the court will refuse to hear the case. There are some rare exceptions, but these cases are fairly few and far between. So, it's important to seek legal counsel as soon as possible following your crash.
Contact The Attorneys at Brasure Law Firm, PLLC for Legal Help With Your Car Accident Claim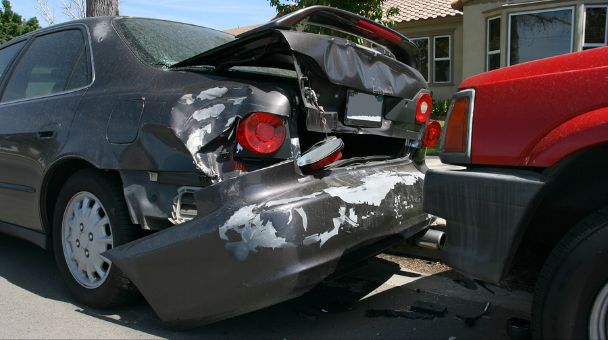 McAllen, Texas personal injury attorneys with Brasure Law Firm, PLLC, are committed to helping you recover the compensation you deserve for your pain, suffering, lost wages, medical bills, disfigurement or disability, and any other losses that you have suffered as a direct result of the collision.
At Brasure Law Firm, PLLC, our Texas personal injury lawyers accept a broad range of case types, including car crashes, truck accidents, motorcycle accidents, construction accidents, burn injuries, hypoxia and near-drowning cases, medical malpractice, slip and fall injuries, and other cases involving serious injuries and losses as the result of another person's actions or negligence. We also accept wrongful death claims, which may be filed in cases where what would otherwise be a personal injury case turns deadly.
Established more than a decade ago by Attorney Christopher R. Brasure, our McAllen, TX personal injury lawyers are ready to provide you with a confidential, free evaluation. To discuss your accident or another injury case, call (956) 686-7074.