Edinburg Personal Injury Lawyer
An accident or injury can have a profound, life-long impact. With a twist of fate, you could find yourself in the wrong place at the wrong time, resulting in serious injuries that can potentially leave you with a permanent disability, scarring, chronic pain and an inability to work. You may face exorbitant medical bills. You could find that you are unable to care for yourself and your family. Some accidents are even fatal, leaving the decedent's loved ones to pick up the pieces as they try to move forward with life.
But there is help available. A personal injury lawsuit can provide people with an effective mechanism for recovering compensation for medical expenses, lost wages, burial costs and other damages. Some cases involving serious negligence may also qualify for punitive damages, which are designed to penalize the defendant, while simultaneously benefitting you, the plaintiff.
Founded nearly a decade ago, Brasure Law Firm, PLLC and our legal team offer representation for wide variety of different case types and practice areas, including the following:
car accidents;
truck accidents;
slip and fall accidents;
construction injuries;
industrial accidents;
oil field injuries;
workplace injuries;
and beyond.
Our law firm's objective is simple: to develop a winning strategy that enables our experienced team of personal injury lawyers to recover the compensation that our clients need to maintain a good quality of life. This can include recovering funds to pay medical bills, funeral, and burial costs and to cover lost wages, while also compensating for non-economic damages such as pain and suffering. In addition to your legal issue, our experienced personal injury lawyers will work with your insurance company in cases where they are refusing to disburse the compensation you're rightfully owed.
Our clientele is very diverse, including Fortune 500 companies, domestic and foreign companies and corporations, small businesses, individuals and fellow professionals.
Whether you're a business or an individual, you can expect a "quality over quantity" approach to representing and handling your case. In addition to this unique philosophy on practicing law, we also limit our caseload to ensure your legal claim receives the attention required to bring about a positive outcome.
If you have been injured in an accident or lost a loved one as the result of an accident, contact the experienced attorneys of Brasure Law Firm, PLLC to arrange a free, fully confidential consultation to discuss your case. Call us today at 956-686-3555.
Common Concerns When Filing a Personal Injury Lawsuit
At Brasure Law Firm, PLLC, we believe it is important to keep our clients informed and educated about the legal process as their case progresses. Our legal team has compiled an overview of some common questions and concerns that we frequently address with clients.
Does Texas have damages caps for personal injury lawsuits?
Texas does not impose injury damage caps for personal injury lawsuits, with the exception of medical malpractice cases.
These claims carry a $250,000 limit on non-economic damages per defendant in the event of an injury. In fatalities, the medical malpractice limit is over $1.9 million dollars (and the figure is periodically adjusted to accommodate inflation.)
Does Texas allow for punitive damages?
Many states do not allow for punitive damages, which are issued as a way to punish an individual who has exhibited malice or extreme negligence.
Fortunately for injury victims, Texas does allow for punitive damages awards in personal injury cases.
What are Shared Fault rules?
Texas utilizes a modified comparative negligence system to determine the degree of fault that each party has in an accident. But the fault determination is also significant in terms of your jury award or even a settlement. Here is why.
Following an accident, the involved parties' roles are evaluated, and a fault determination is made, with the percentage of fault ranging from 0% to 100%.
This percentage of fault is key because the figure will be used to adjust the amount of compensation you receive in court. For example, if you are involved in a car accident and you are found to hold 10% of the fault, then your compensation will usually be reduced by 10%. So instead of receiving $100,000, you would only receive $90,000.
In cases where someone holds more than 50% of the fault, it is generally not possible to seek out compensation from the other party since a fault determination of 51% or greater would translate into a majority of the blame.
While this fault system does not technically apply to settlements, it is not uncommon to adjust an out-of-court settlement by taking the plaintiff's percentage of fault into consideration. Otherwise, the defense knows that they could proceed to court, and they would likely be ordered to pay the lower, adjusted figure.
How long do I have to file a personal injury lawsuit in Texas?
In Texas, as with all other states, there is a statute of limitations which places a limit on how long you have to file a legal claim.
With Texas personal injury lawsuits, the time frame is two years from the date of the injury. One exception applies to personal injury claims against the Texas government. These cases carry a six-month statute of limitations (with the time frame beginning on the date of the injury.)
In the case of wrongful death lawsuit in Texas, the deadline is two years from the decedent's date of death (although there are a small number of exceptions that may extend this time frame.)
Two years may seem like a long time at first, but some cases takes years to settle. Speak with an attorney as you can.
How much does it cost to hire a personal injury lawyer?
The cost of hiring a personal injury attorney will vary according to factors such as the nature of the case, its complexity and how the case is resolved (i.e. via out-of-court settlement, via a jury verdict, etc.)
Generally, our law firm accepts personal injury cases and wrongful death lawsuits on a contingency basis. With this type of arrangement, the legal fee is usually taken at the conclusion of the case. It is typical to agree to pay the law firm a percentage of the recovered sum. In other cases, the opposing side could be ordered to pay your legal fees, in which case the defendant will pay the attorney's fees in addition to compensation for damages.
As a result of this type of arrangement, the exact dollar figure varies dramatically from case to case. If you have concerns about legal fees, we invite you to contact us to discuss your case in a free initial consultation session.
Why are personal injury lawyers important and what do they do?
Personal injury lawyers are important because injured people are often vulnerable. Many times an injury causes you to suffer physically, mentally, and financially. Juggling your recovery, your bills, your job, your family, and your life can be overwhelming after an injury. A personal injury lawyer can help by guiding you through the process of your recovery. A personal injury lawyer will also fight for fair compensation if your injury is someone else's fault.
When should I hire a personal injury lawyer?
You should hire a personal injury attorney immediately. As time passes, witness memories' fade, evidence is often destroyed or lost, and you may lose the right to full compensation.
How can I find the best personal injury attorney for me?
You can find the best personal injury attorney for you at Brasure Law Firm, PLLC. We have experience with all aspects of personal injury law. We try to give each case the unique attention it deserves.
What do personal injury attorneys charge?
Nothing unless you are compensated. Personal injury attorneys do not charge upfront fees. If you do not win your case, you do not have to pay attorney fees.
How to choose a personal injury attorney?
You should choose a PIA that with whom you are most comfortable. You should choose a personal injury attorney that will fight for the compensation that you deserve.
What questions should I ask a personal injury attorney before hiring?
You should ask a personal injury attorney whether he will take your case to trial if necessary. Your personal injury attorney needs to have enough experience to take on big insurance companies and law firms that will try to pay you as little as possible.
Trust Our Elite Team of Texas Personal Injury Lawyers to Handle Your Case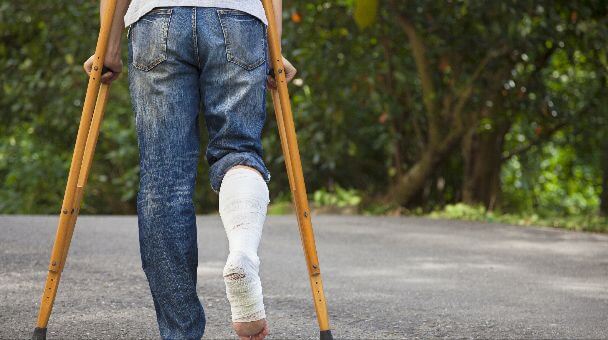 At Brasure Law Firm, PLLC, we place the emphasis on you, our client. We are selective in terms of how many cases we accept so that we can ensure that our clients receive the attention they deserve as we work toward a positive outcome. It is this approach that inspired our tagline: "Fewer clients. More attention. Better results."
Brasure Law Firm, PLLC, maintains two law offices in Texas. Our South Texas Office is located in Edinburg, Texas, while our North Texas Office is located in Grapevine, Texas.
We encourage you to call us to discuss your case in a confidential, no-cost initial consultation session. It is important to take action as soon as possible, though, because the law limits the amount of time you have to file a claim and recover your deserved compensation. Plus, the sooner our attorneys get to work on your case, the better your chances of seeing a positive outcome.
Contact the attorneys of Brasure Law Firm, PLLC today by calling 956-686-3555.