Edinburg Motorcycle Accident Lawyer
According to some sources, Texas ranks third in the nation (behind Florida and California) in terms of motorcycle registrations, which currently number approximately 450,000. In fact, many motorcyclists view their bikes as more than just a vehicle; they view riding as a hobby, as a form of recreation.
In 2015, more than 450 motorcycle drivers and passengers died in the Lone Star State, which works out to more than one per every 1,000 registered bikes. According to the Texas Department of Transportation, more than half of the motorcycle fatalities in 2015 involved individuals who were not wearing helmets.
In terms of accidents, it has been reported that in 2015, more than 9,000 people were injured in Texas motorcycle crashes. Nearly 1,900 motorcycle riders suffered "incapacitating injuries," while over 3,300 additional motorcyclists suffered "non-incapacitating injuries." But even these less serious injuries can have a remarkable impact on the victim's life, affecting their ability to work, live independently and enjoy life. Plus, medical bills can total in the tens or hundreds of thousands of dollars.
But there is help. The experienced team of accident injury lawyers with Brasure Law Firm, PLLC can help you seek compensation for your injuries and losses.
Founded nearly a decade ago by Attorney Christopher R. Brasure, Brasure Law Firm, PLLC assists clients who need to file a motorcycle accident lawsuit or another type of personal injury lawsuit in Texas.
Brasure Law Firm, PLLC has offices in Grapevine and Edinburg, Texas. If you or a loved one suffered injuries in a motorcycle accident or another type of crash, contact our legal team as soon as possible to discuss your case in a confidential, no-cost consultation. Call 956-686-3555.
Common Questions and Concerns Regarding a Motorcycle Accident Lawsuit
It's natural to have lots of concerns and questions following a motorcycle accident. So our legal team has assembled an overview of some common questions and answers that we address with clients who've been injured in a crash.
How much will I receive in compensation if I file a motorcycle accident lawsuit?

The nature and the amount of compensation that you receive will vary according to the specifics in your case.
You are free to seek compensation for economic and non-economic damages, including:
hospital bills and treatment expenses;

therapy and rehabilitation costs;

medication and adaptive equipment costs;

lost wages in the past and future;

personal care attendant-related costs;

costs to repair your vehicle;

pain and suffering; and

loss of relationships or loss of enjoyment in life.
For a motorcycle accident lawsuit, it's important that you work with an experienced attorney who can accurately calculate your future expenses and losses. This is extremely important because you cannot return to seek a supplement in the future; therefore, it's vital that your lawyer accurately predicts future losses and expenses so you can seek out a sufficient sum.
What do Texas Shared Fault rules mean for my accident?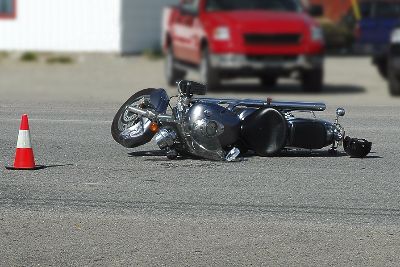 Texas utilizes a shared fault rule for personal injury claims, including motorcycle accident lawsuits. This system utilizes percentages to assign a fault to the involved drivers. So, for example, one driver may hold 10% of the fault, while the other holds 90% of the fault.
Shared fault rules are relevant to any motorcycle accident victim who's seeking compensation because the award is typically adjusted to reflect your portion of the blame. So in the case of a driver found to be 10% at fault, their compensation total would be reduced by 10%. This system applies to out-of-court settlements, in addition to jury awards.
Is there a limit to how much I can receive in a personal injury lawsuit?
Texas law does place statutory limits on certain lawsuits, but this only applies to the damages in medical malpractice cases. A motorcycle accident case would not be affected by this cap.
So as an accident victim, you are free to seek compensation for a wide range of economic losses (such as medical bills, lost wages and damage to your vehicle), along with non-economic losses (such as pain and suffering and loss of enjoyment of life.)
What is the timeframe for filing a personal injury lawsuit in Texas?
Texas law does have a deadline for filing a personal injury claim. This type of lawsuit must be filed within two years of the date of injury.
There is an exception that can apply to lawsuits filed against a state or government employee. In this instance, you have just six months from the date of the accident to file a claim.
Once the statute of limitations expires, the courts will typically refuse to hear the case. For this reason, it's very important to take action as soon as possible. Generally, the sooner you take action, the better your chances of seeing a positive case resolution.

What causes motorcycle accidents?
According to the Insurance Information Instituted Motorcycles, motorcycles are by their nature far less crashworthy than closed vehicles. They are also less visible to other drivers and pedestrians and less stable than four-wheel vehicles. Operating a motorcycle requires a different combination of physical and mental skills than those used in driving four-wheel vehicles. Motorcyclists and their passengers are more vulnerable to the hazards of weather and road conditions than drivers in closed vehicles.
The Governor's Highway Safety Administration (GHSA) released preliminary data in May 2016 that show that motorcyclist fatalities rose 10 percent in 2015 from 2014. The number of motorcyclist fatalities were estimated at 5,010 in 2015, the third year in history that motorcyclist fatalities topped 5,000. The GHSA estimated that motorcyclist fatalities rose in 31 states in 2015.
In 2014 motorcycle fatalities fell 2.3 percent to 4,586 from 4,692 in 2013. In 2013, 56 out of every 100,000 registered motorcycles was involved in a fatal crash, compared with only 9 out of every 100,000 passenger cars, according to the National Highway Traffic Safety Administration (NHTSA). Motorcyclists were about 26 times more likely than passenger car occupants to die in a crash per vehicle mile traveled in 2013 and five times more likely to be injured, according to NHTSA. Note: statistics on fatal motorcycle crashes are also available from the Insurance Institute for Highway Safety.
What should I do following a motorcycle accident?
The most important first step after a motorcycle accident is to seek proper medical treatment. If possible, a person should take as many pictures of the scene as possible. Also, writing down the contact information for eye witnesses if very important. Often times, the local law enforcement authority will prepare a report from the crash. The report sometimes will have eyewitness contact information. But, in some instances, eye witness information is not included in the report. Finally, seeking the advice from an experience personal injury attorney is critically important. An attorney can help guide an injured person through an often difficult situation after a motorcycle crash.
How much compensation is available for a motorcycle accident?
Often times, compensation is available from the at-fault driver's insurance company. In many states, a driver must have at least $30,000 of insurance to pay for injuries in an accident. If the at-fault driver has no insurance, many states require your insurance company to step in and provide you with compensation. This is called uninsured or under insured motorist coverage. Asking an experienced personal injury attorney can help answer many of the questions regarding how much compensation may be available.
When should I hire a motorcycle accident lawyer?
You should hire a motorcycle accident lawyer as soon as possible. First, the motorcycle accident lawyer can try to preserve critical evidence. Often times, time is of the essence. For example, critical evidence can be removed, destroyed, or misplaced. Also, witness memories tend to fade over time. An experienced motorcycle accident lawyer can act to preserve any evidence to help you recover full compensation.
Why do I need a motorcycle accident lawyer?
A motorcycle accident lawyer can help you deal with insurance companies, doctors, hospitals, bill collectors, and your work. Further, a motorcycle accident lawyer can help you decide if someone else is at fault. If someone else is responsible, a motorcycle accident lawyer can also help you recover fair compensation.
Trust Your Motorcycle Accident Lawsuit to The Brasure Law Firm, PLLC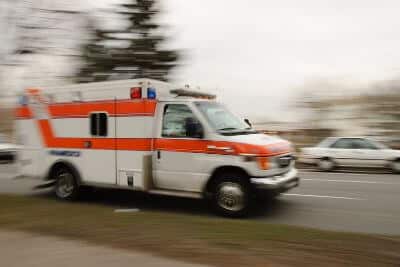 A motorcycle crash can be devastating, leaving the victim with profound physical injuries and permanent scars and disability. For many accident victims, these injuries and impairments can make it challenging, if not impossible to earn a living, care for yourself and live independently.
But there is help. At Brasure Law Firm, PLLC, our experienced legal team deals in all areas of personal injury law, including auto accidents like motorcycle crashes. We also have experience representing clients with brain injuries – a possible result of a collision, even for those motorcyclists who are wearing a helmet.
Our legal team also represents clients who are filing wrongful death cases in connection with a motorcycle accident. This type of case can arise from an incident turns fatal.
Established more than a decade ago by founder Attorney Christopher R. Brasure, our law firm maintains a focus on you, our client, as we work to help you recover the maximum amount for your injuries and losses
Contact Brasure Law Firm, PLLC to discuss your case in a confidential, no-cost initial consultation session. Call 956-686-3555.